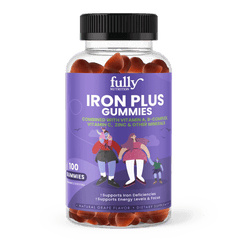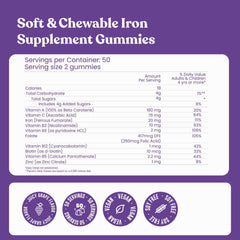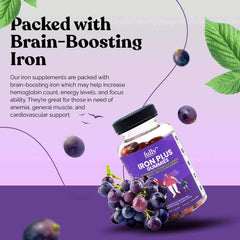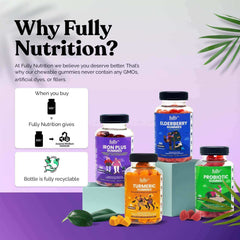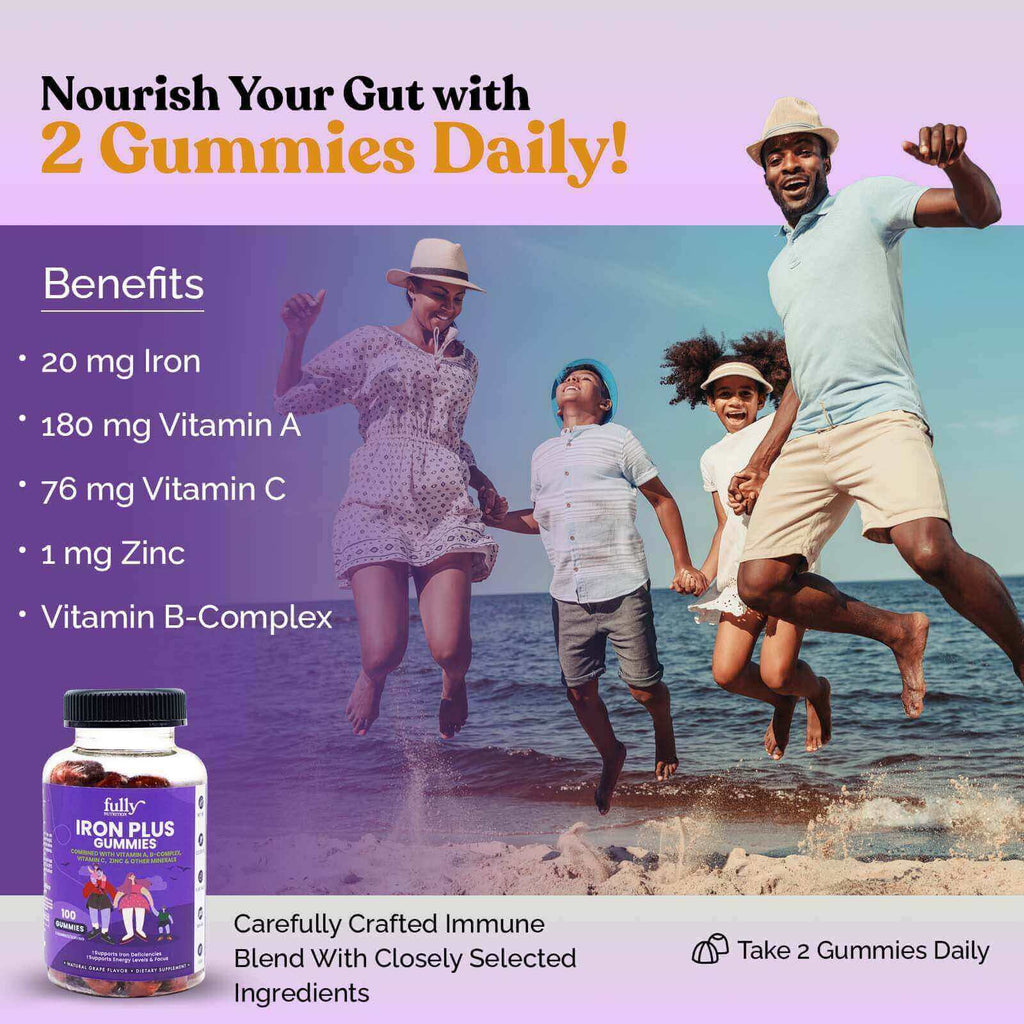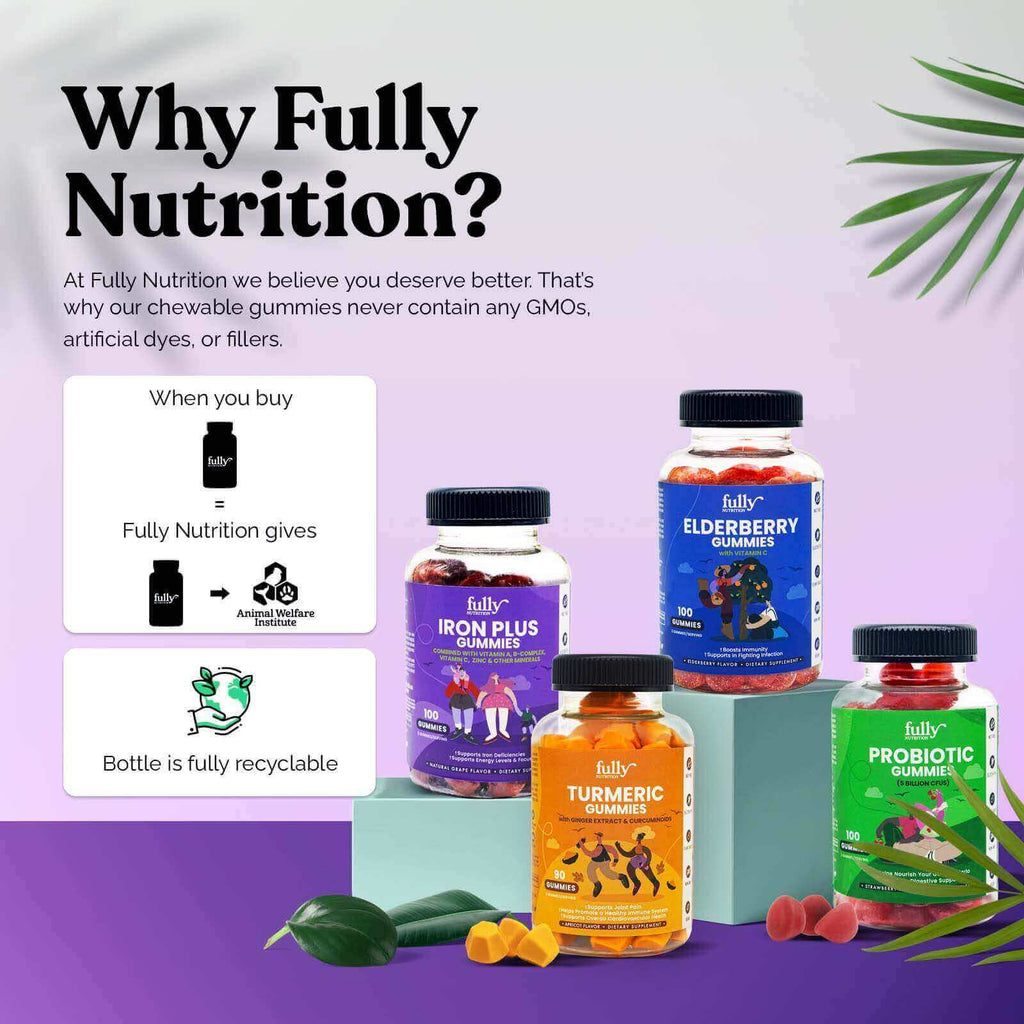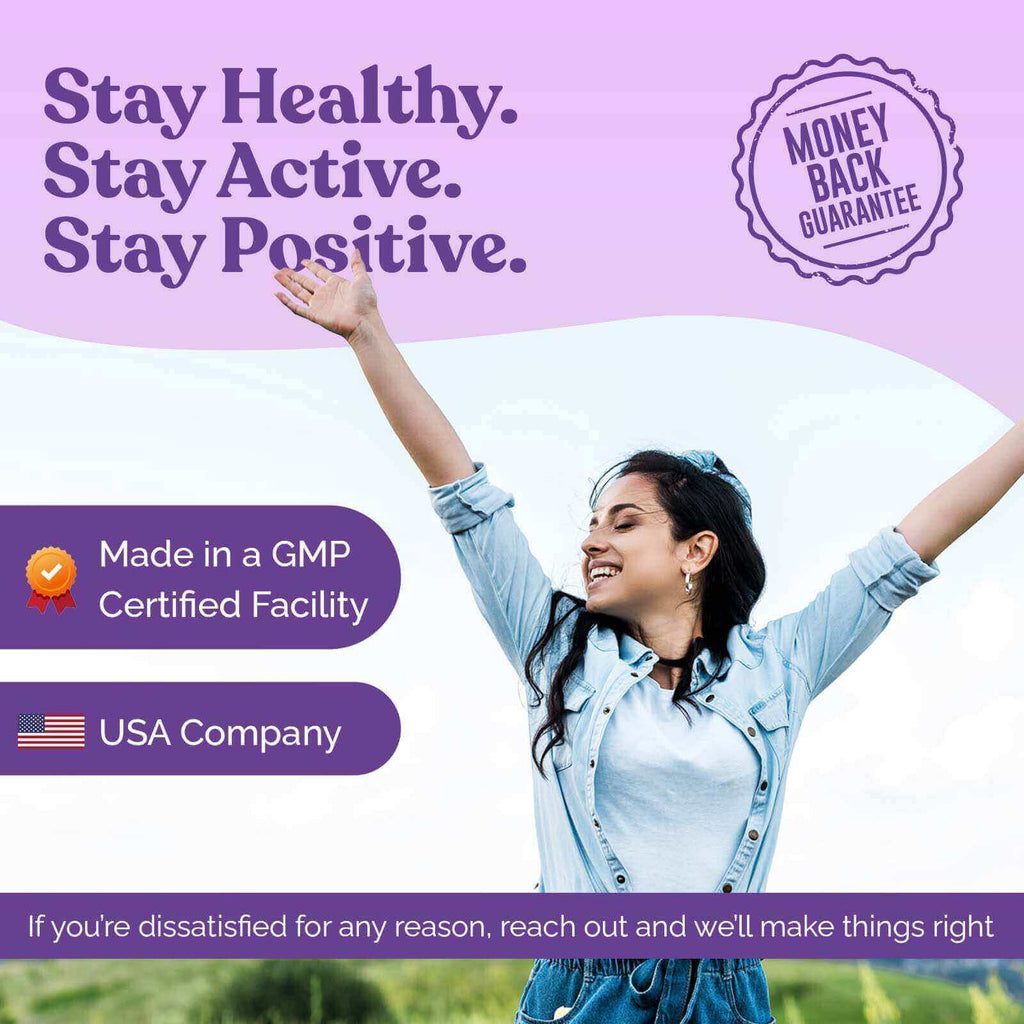 Iron Gummies
Iron gummies promotes the development of healthy red blood cells
B complex helps to relieve stress, boost cognition, and reduce symptoms of depression and anxiety
Vitamin A is a key vitamin in the development and healthy maintenance of bones, tissues, and joints
Free U.S. Shipping
30-Day Money Back Guarantee*
Gelatin Free
Low Sugars
Description

- IronPlus Gummies provides essential vitamins & minerals that the body needs to generate red blood cells. 

- These gummies are power packed with vitamins (A, C, B2, B6 & B12) and key minerals like Iron and Zinc that are essential for red blood cell formation.

- IronPlus Gummies are designed for high oral bioavailability, fast acting and offer a great taste.
Store it right

Store in a cool, dry place not exceeding 25°C, away from direct sunlight
Ingredients

Anthocyanins from Black Carrot, Iron (Ferrous Fumarate), Vitamin A, Vitamin C, Zinc
Shipping and Handling

Depending on the shipping speed you select, it can take 3-8 days to ship from our warehouse in NJ. We will process your order within 1-3 days of ordering. If there is a delay, please feel free to reach out to support@fullynutrition.com so we can help you get your gummies ASAP!
How do I take my Iron gummies?
For optimal results, we recommend taking 2 Iron gummies per day with or without food.
What's on the inside?
Ingredients: Anthocyanins from Black Carrot, Iron (Ferrous Fumarate), Vitamin A, Vitamin C, Zinc
What's it all good for?
Iron
An essential mineral that increases hemoglobin count and keeps your red blood cells in proper functioning shape. Iron helps increase your energy levels and can combat anemia symptoms.


Vitamin A
Vitamin A is crucial in the maintenance of bone, skin, and eye health. This vitamin also plays a key role in your immune system health due to its active involvement in the development of white blood cells, which trap and eliminate bacteria and pathogens.

B-Complex
Vitamin B can also support the development of healthy red blood cells and can promote overall energy levels and immunity.
Benefits
Brain boosting
Adding an iron supplement to your diet helps improve cognitive function when you're feeling sluggish.
Improved energy levels
Iron helps deliver oxygen to the blood and increases your energy levels steadily throughout the day.
Immune booster
Zinc and Vitamin A play vital roles in your body's innate immune system by fighting off viruses and bacteria.
Why should I be taking Iron?
Iron is a breath of fresh air for your body… literally! Iron improves your red blood cells, which bring oxygen to the rest of your body. If that doesn't happen you can start to experience mental or physical exhaustion and even suffer from unhealthy cells, affecting the growth of your hair, skin, and nails. Who knew these fruity gummies would be the pick-me-up that your body needed?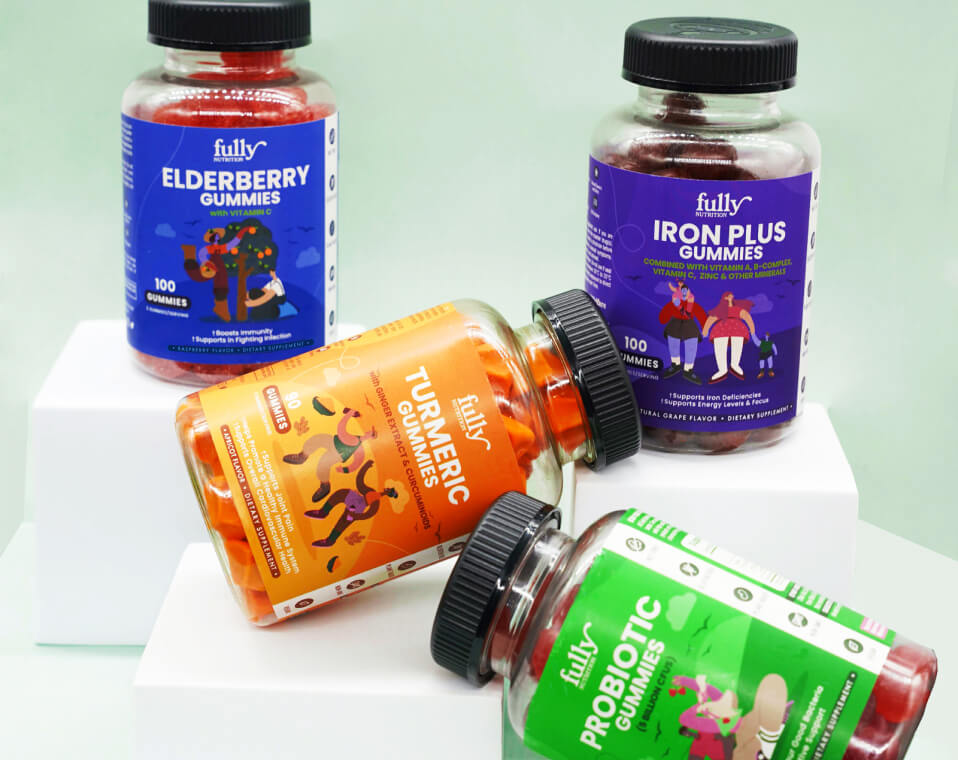 Why choose Fully Nutrition gummies?
There are many things we take pride in here at Fully Nutrition, but one of our proudest would be our commitment to bringing you the best, cleanest, and most sustainable experience.
Clean products, ethically sourced ingredients, and no additives, toxins, or chemicals to be found… our gummies could go on and on, but we think you get the picture!
Received Already Open Container
I received an already open container - the protection seal was already peeled back and all the gummies inside were brown shriveled and hard as a rock. Not sure how something like that happens.
Requested replacement - will update this review after.
EDIT: 1-/16/2022
I got the replacement and it was in good condition this time - they taste great and are easy to take! So far so good!
Chewable
Iron tablets are difficult to swallow for some people. This is a good alternative.
This is a great supplement!!! If you have any iron issues this is the best one to get. Support fo...
Easy to swallow flavorful gummies
I ordered these gummies because I was suffering from Iron deficiency and am not a fan of tablet or capsules. Ordered these gummies ,acceptable taste plus they are super easy to swallow. My weakness also got better after a week of taking these supplements. Will definitely order them again.
Frequently Asked Questions
How much iron is in each serving?

One serving (2 gummies) of our iron plus gummies includes 20 mg or 111% of your daily value!
Do these have a metallic taste?

These gummies have a natural grape flavor that leaves you tasting only fruit.
Are these good for people with anemia?

Our iron plus gummies are great for supporting those with iron deficiencies, though you should always consult your doctor before beginning any new supplements.
What do they taste like?

Our tasty Elderberry Gummy formula includes a natural raspberry flavor. 
What are iron supplement gummies?

Iron supplement gummies are a type of dietary supplement that are designed to provide the body with an additional source of iron. Iron is an essential mineral that is necessary for the body to produce hemoglobin, a protein in red blood cells that helps transport oxygen throughout the body.
Why do people take iron supplement gummies?

Iron supplement gummies may be taken to help alleviate symptoms of iron deficiency anemia, such as fatigue, weakness, and shortness of breath. They may also be used to help prevent iron deficiency in individuals who are at a higher risk of developing it, such as pregnant women, menstruating women, and vegetarians or vegans.
What are the potential benefits of taking iron supplement gummies?

Some potential benefits of taking iron supplement gummies include improved energy levels, improved athletic performance, and improved immune function. Iron is also important for brain function, and a deficiency may lead to impaired cognitive function and development.
Are there any potential side effects of taking iron supplement gummies?

Iron supplement gummies can cause gastrointestinal side effects such as nausea, constipation, and stomach pain, especially if taken in excessive amounts. Iron supplements can also interact with certain medications and supplements, so it's important to consult with a healthcare professional before starting a new iron supplement regimen.
How should I take iron supplement gummies?

The recommended dosage and usage instructions for iron supplement gummies may vary depending on the product and brand. It's important to follow the instructions on the label and to take the supplement with food, as this can help improve absorption and reduce the risk of gastrointestinal side effects. Iron supplements should also be taken separately from certain foods and supplements, such as calcium supplements, as these can interfere with iron absorption.